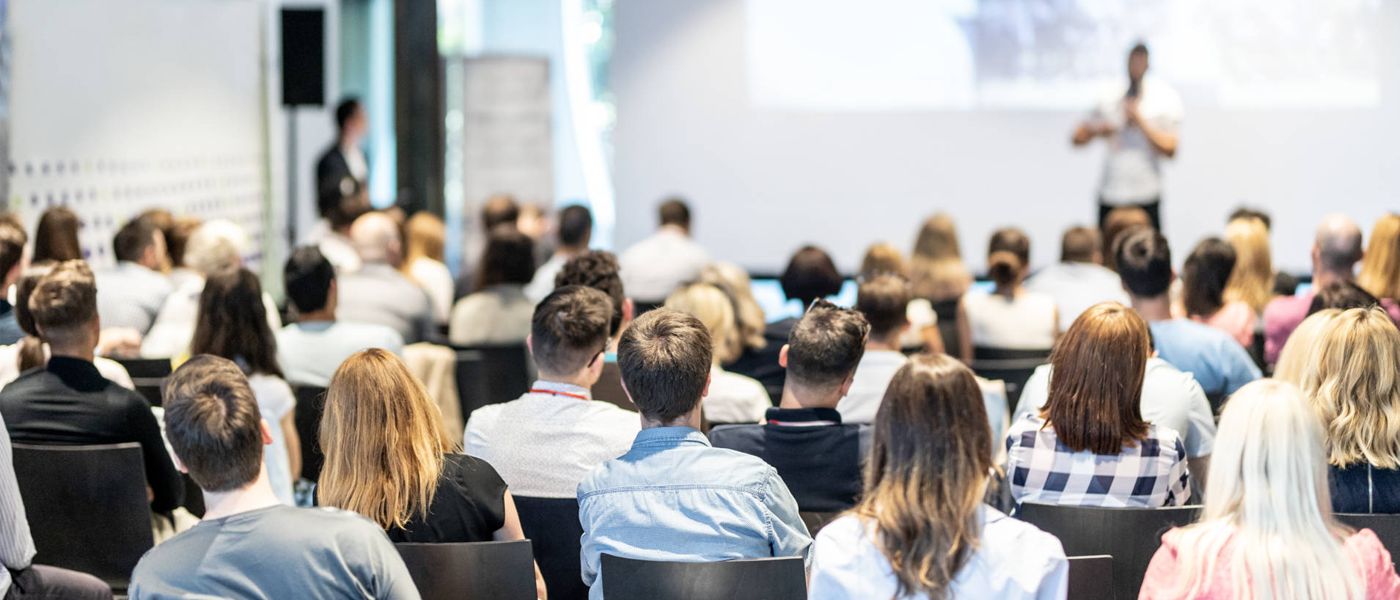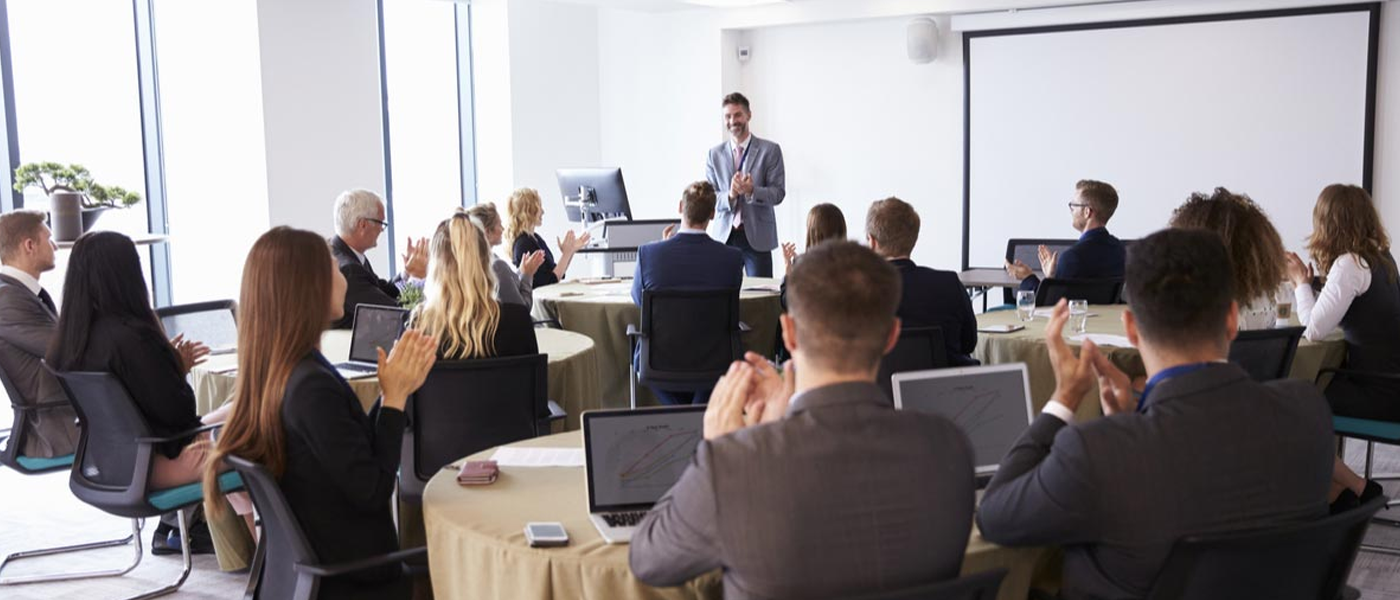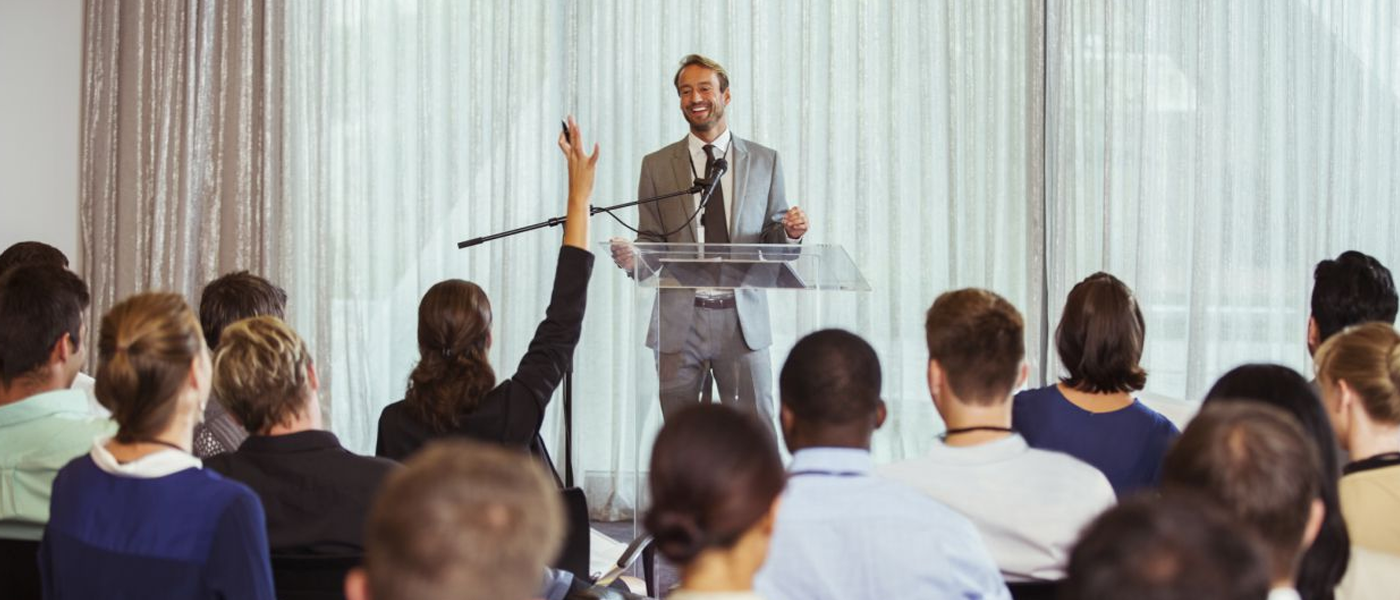 Slide
Over 600 Customized Industry Training Courses
Slide
The most practical and comprehensive training in an interactive classroom setting
Barbados News and Events
Barbados
CK 600N DEBT COLLECTION & REVENUE MANAGEMENT FOR NATIONAL INSURANCE SCHEMES 
I would highly recommend this debt collection training program to others, because of its comprehensiveness.  Debt collections methods, customer relations, and negotiation skills are key to this field.  The principles outlined by the instructor, were invaluable to my work environment and practical in any job setting.  I hope to further enhance my relationships with customers, and it will also help me to keep in mind that the success of the organization depends on everyone applying unified principles established by our organization.  Also, I was very surprised that this debt collection field is so encompassing, and my eyes are now wide open with the knowledge I gained.
The instructor's communication was excellent, and effective examples were used to illustrate many of the ideas presented.  I liked that the training was interactive, and each participant was very engaged with the activities that we had to do.
Linder Raslin Griffith, Clerical Officer, Barbados Water Authority, Bridgetown, Barbados
This overall training program was excellent!  I learned some very effective ways to encourage debtors to make full payment on accounts, or to make arrangements for partial payment plans for clients.  This is a major part of my job, and I can use the methods taught in this training.  Also, the facilitator of the workshop offered some other sound, valuable and useful information that I plan to use on a daily basis.  By attending this program, it will help me to apply the concepts I learned, as well enable me to become the best debt collector in my department.
The facilitator's teaching style was relaxed, yet effective, and very knowledgeable in the field of debt collections.
Deniece Drayton, Clerical Officer, National Insurance Department, Bridgetown, Barbados
Everything I learnt in this program was valuable!  The training was relevant, timely and measurable.  Already, I can see many aspects of this program being incorporated into my daily job responsibilities.  There are many other aspects that can, and will improve my effectiveness in my organization, for example, customer service, improving my letters to customers, and practicing and improving my listening skills. 
Rhonda Knight , Insurance Officer (Acting), National Insurance Department, Bridgetown, Barbados
This program will enhance my relationships with my customers and will be a reminder that the success of my organization depends on me and everyone applying themselves according to procedures.
Ingrid Taylor, Legal Assistant, National Insurance Department
Bridgetown, Barbados

The entire program was very comprehensive and of great value to me.  However, the parts about management, empowerment, staff motivation, effective use of debt collection software to capture and analyze critical data, were areas that were of most value to me.  I will be implementing some areas of the debt collections process in my work.   Many areas of the program are interrelated to our daily activities, and will assist us with improving and implementing strategies within the organization.
Name Withheld, Inspector
National Insurance Schemes, Barbados
 CK 600N DEBT COLLECTION & REVENUE MANAGEMENT FOR NATIONAL INSURANCE SCHEMES 
This was an excellent course!  I can implement and use the proper negotiation skills that I learnt in the course.
Allison Harewood, Legal Assistant
National Insurance Schemes, Barbados
 CK 600N DEBT COLLECTION & REVENUE MANAGEMENT FOR NATIONAL INSURANCE SCHEMES 
I would recommend this program to others who wish to increase their debt collections and customer service skills.
Meldene Sargeant, Legal Assistant (Acting)
National Insurance Schemes, Barbados
 CK 600N DEBT COLLECTION & REVENUE MANAGEMENT FOR NATIONAL INSURANCE SCHEMES 
This program would help me greatly if the hierarchy within the company is changed, and if there is a drive for the enforcement of penalties.
Name Withheld, Inspector
National Insurance Schemes, Barbados
 CK 600N DEBT COLLECTION & REVENUE MANAGEMENT FOR NATIONAL INSURANCE SCHEMES 
Excellent course!  Instructor was great.
Name Withheld, Inspector
National Insurance Schemes, Barbados
 CK 600N DEBT COLLECTION & REVENUE MANAGEMENT FOR NATIONAL INSURANCE SCHEMES 
I would recommend this course to improve the way business is done in our country.  The instructor's knowledge and ability to transfer the knowledge to the participants was notable.
John Springer, Inspector
National Insurance Schemes, Barbados
 CK 600N DEBT COLLECTION & REVENUE MANAGEMENT FOR NATIONAL INSURANCE SCHEMES 
Sections 26-37 were very informative, as it dealt in detail with the correct procedure to collect outstanding debts.  It points the deficiencies in the operations of our departmental procedures.
In general, this program will improve the performance of offers, provided the workers are given the authority to implement the recommendations provided in the program.  However, bureaucratic process still exists and change will not be easily achieved.
The program was enlightening, and serves to improve the collections of outstanding debts.
Tunley Franklyn, Inspector
National Insurance Schemes, Barbados
 CK 600N DEBT COLLECTION & REVENUE MANAGEMENT FOR NATIONAL INSURANCE SCHEMES 
I learnt several new techniques that I can try.  
Name Withheld, Compliance Officer
National Insurance Schemes, Barbados
 CK 600N DEBT COLLECTION & REVENUE MANAGEMENT FOR NATIONAL INSURANCE SCHEMES 
The real-life examples used in the course were effective.  The course will enable me to be a better collector.
Name Withheld, Compliance Inspector
National Insurance Schemes, Barbados
 CK 600N DEBT COLLECTION & REVENUE MANAGEMENT FOR NATIONAL INSURANCE SCHEMES 
After my attendance in this course, I now understand more about the debt collection process and its importance within our organization.  The program was not only informative, but relevant.  I will incorporate what was presented with how it's done within my organization.
Name Withheld, Inspector
National Insurance Schemes, Barbados
 CK 600N DEBT COLLECTION & REVENUE MANAGEMENT FOR NATIONAL INSURANCE SCHEMES 
Overall, the training was good in that it highlighted the areas we need to have updated and implemented in our department.  The course content was delivered in and easy-to-understand manner, and the real-life examples helped to reinforce the subject matter. I will use the steps in the debt collection process to plan my work more efficiently and effectively.
Name Withheld, Inspector (Acting)
National Insurance Schemes, Barbados
 CK 600N DEBT COLLECTION & REVENUE MANAGEMENT FOR NATIONAL INSURANCE SCHEMES 
The standard procedures of a debt collections department has shown me that our department has some work to do to get to the point of a fully functioning debt collection agency.  Most debt collectors or customer service agents could benefit greatly from this course and the psychology behind it.
The instructor's teaching style was great; I prefer these types of interactive sessions.  The instructor was very knowledgeable and made the training sessions very comfortable.  Learning, therefore, was very easy.
Name Withheld, Inspector
National Insurance Schemes, Barbados
 CK 600N DEBT COLLECTION & REVENUE MANAGEMENT FOR NATIONAL INSURANCE SCHEMES 
The training was very effective.  I would recommend this program to other revenue collectors because it will enhance his or her capabilities and capacities.
Name Withheld, Legal Officer
National Insurance Schemes, Barbados
 CK 600N DEBT COLLECTION & REVENUE MANAGEMENT FOR NATIONAL INSURANCE SCHEMES 
I would recommend this debt collection program to other revenue collection agencies, as it would be invaluable to their getting the job done more effectively and efficiently.  The debt collection letters we were provided, will enable us to have less backlog in our system.
Name Withheld, Legal Officer
National Insurance Schemes, Barbados
 CK 600N DEBT COLLECTION & REVENUE MANAGEMENT FOR NATIONAL INSURANCE SCHEMES 
The instructor was very knowledgeable and credible.  I have gained more knowledge and experience by attending this program.
Name Withheld, Legal Officer
National Insurance Schemes, Barbados
 CK 600N DEBT COLLECTION & REVENUE MANAGEMENT FOR NATIONAL INSURANCE SCHEMES 
This debt collection training program was very thorough.  The training was very intense, the course material was adequate and the instructor covered each topic thoroughly.  The instructor introduced many strategies to implement, that most organizations should be aware
I am always opened to new ways that I can be more effective in my job.  The challenges of the job excite me, and I want to play a bigger role within the organization.  All in all, I got value for my money! 
Name Withheld, Inspector
National Insurance Schemes, Barbados
 CK 600N DEBT COLLECTION & REVENUE MANAGEMENT FOR NATIONAL INSURANCE SCHEMES 
The knowledge gained in customer service, and the benefits of risk management, were the topics that struck home for me.  The program also showed me the tools and techniques that are needed to fully function within a debt collection department.  The instructor's teaching style and his ease in explaining information makes me want to attend future courses he teaches.
Adrian Gittens, Inspector
National Insurance Schemes, Barbados
 CK 600N DEBT COLLECTION & REVENUE MANAGEMENT FOR NATIONAL INSURANCE SCHEMES 
The debt collection and business writing skills I learned about will assist me in being more effective and efficient in my job.
Name Withheld, Inspector
National Insurance Schemes, Barbados
 CK 600N DEBT COLLECTION & REVENUE MANAGEMENT FOR NATIONAL INSURANCE SCHEMES 
This program was very informative and I have learnt an extensive amount of information.  It provided me with skills to use in every aspect of my job. I wouldn't change a thing about this program.
Julie Ann Slocombe, Inspector
National Insurance Schemes, Barbados